One of the things I ached for in Berlin was open, wild space.  There are lots of popular lakes and forests on the outskirts of Berlin – we visited a couple, but didn't really get to know them.  Thanks to generous Berliner friends however, we were lucky to have a couple of beautiful excursions out of the city.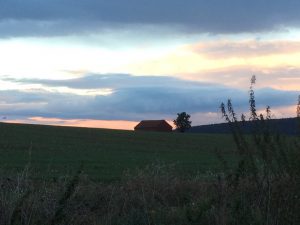 It's easy to forget that Germany is not Berlin.  Germany truly is made up of lots of small Brothers Grimm villages, most with their own brewery.   Note to kids:  We are not on the set of Shrek – this is all really, really old. And real humans live here.
There is a magical story to share later about a double bass… But part of the story's magic is the fairytale village of Bad Münstereifel, near Köln (Cologne).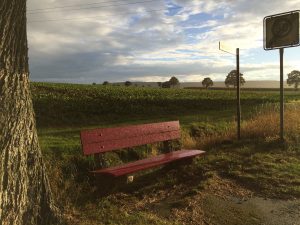 We made some wonderful friends in Berlin, including Jens, Sofie and Daphne   They generously lent us their 'barn' on the outskirts of Rhüden, near the Harz mountains.  A joy to watch the Autumn storms roll across the fields and to collect windfall apples.
Exploring the nearby Harz mountains, we visited the UNESCO world heritage town of Goslar.